Shane Byrne's Ducati one week, Bruce Anstey's MotoGP inspired Honda RC213V-S the next – Peter Crawford discovered what it was like to ride the 1960s and 70s equivalents while chatting to Ray Knight, one of motorcycling's true firsts.
"It all started when I met Barry Ryason, the first editor I came across. He was racing with his son down at Thruxton and we met in the paddock, got talking about this and that and I mentioned I wrote bits for the Royal Enfield Club magazine – I was racing an Enfield Super Meteor at the time.
He said: 'Send me something,' and I never looked back. It was MCI (Motorcyclist Illustrated) initially, then Motorcycle Sport. I'd take bikes out and try to break them, as that was my forte, but as I rarely crashed anything, after a while people started to come to me with stuff and I'd say: 'Yeah, I'd really like to test that.' So, I was 'it', until Alan Cathcart came along, as I sort of faded out after 1994, when they decided to rebuild me."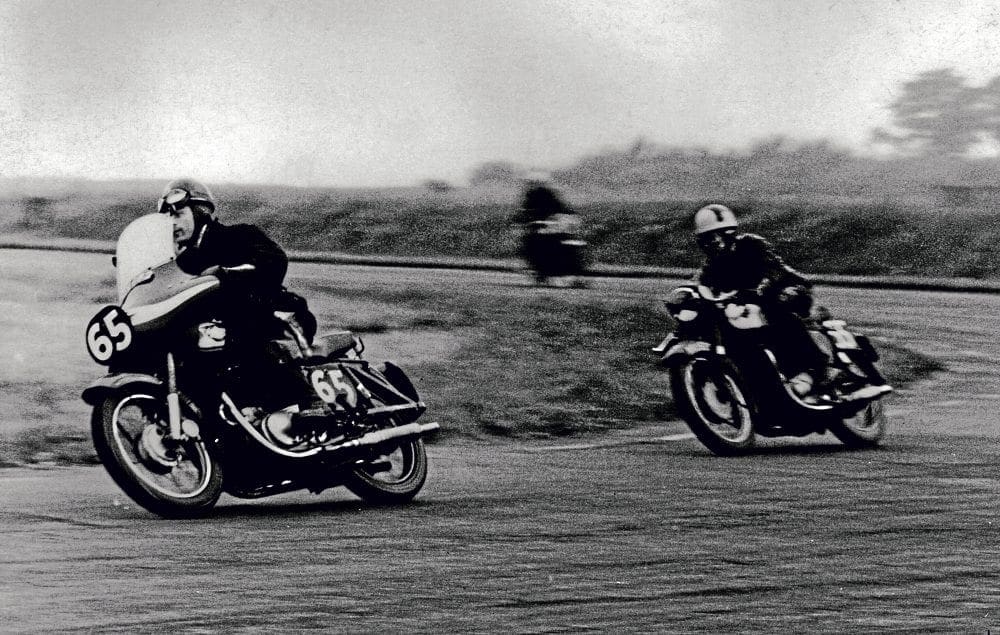 The rebuild was the result of an accident on the Isle of Man, once called Ray's second home but by this time his first – Ray and wife Yvonne moving in 1993 to take up permanent residence. With 17 replicas, 84 races on the Island and nearly 40 finishes under his belt – including the full podium collection of a first, second and a third – things had gone well up until the accident.
"I was leading the National 600s Supersport class, through the Killane section, on the road course, and in front of multiple TT winner Dave Leach at the time – I still cannot remember the lap preceding the 'big crash'.
But it went something like this, as I later recorded from my hospital bed: The world had stopped revolving, time seemed to freeze; then as I heard the patter of running feet, normality started to return and I knew I hadn't got away with this one.
Article continues below...
Advert
Read more in the March/April 2019 issue of CR – on sale now!


Enjoy more Classic Racer reading in the bi-monthly magazine.
Click here
to subscribe.
Article continues below...
Advert