Words: Chris Pereira
Photographs: Mortons Media Archive and Chris Pereira
Originally an agricultural engineer from Haynes in Bedfordshire, tall and good-looking and the epitome of the modern gladiator, Bob started racing at Cadwell Park in 1953 on a 500 Triumph Special.
He started to get promising results in 1955 on an ex-Ted Davis G45 at Crystal Palace and Castle Combe and finished eighth in the Senior Manx GP.
Riding Nortons in 1956 he won the 500cc North West 200, after race leader Bob McIntyre was flagged off one lap too early and was second to Jimmy Buchan in the Senior Manx.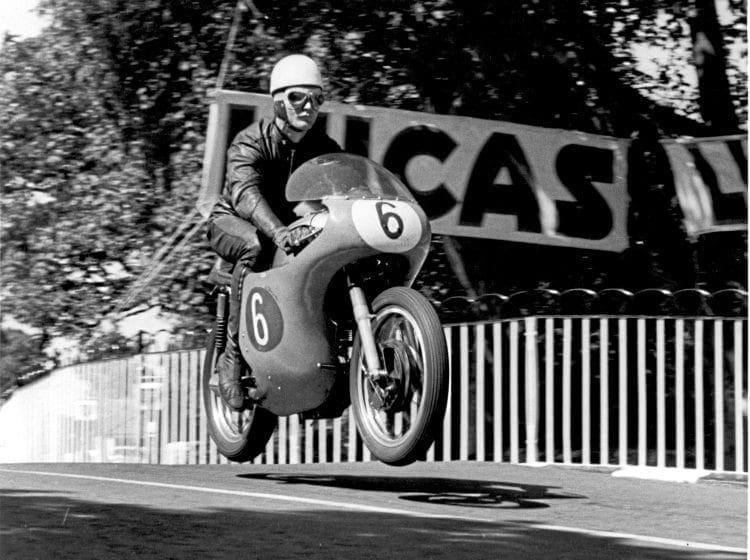 For 1957 he rode Nortons for Geoff Monty and Dudley Ward and established himself among the top National riders with wins at Snetterton, the 350 North West 200 and 350/500 double wins at Brands Hatch, Castle Combe and Crystal Palace.
In 1958 he was second to John Surtees in the Senior TT, winning the 'Motor Cycling Trophy' for his entrant Reg Dearden.
He also rode in Classic GPs, finishing fifth in the 350 West German GP at the Nurburgring, second to Geoff Duke in the 350 Swedish GP and fourth at Monza in the Italian GP.
He was also sixth in the 500cc Belgian GP at Spa Francorchamps.
Read more and view more images in the May/June 2019 issue of CR – on sale now!