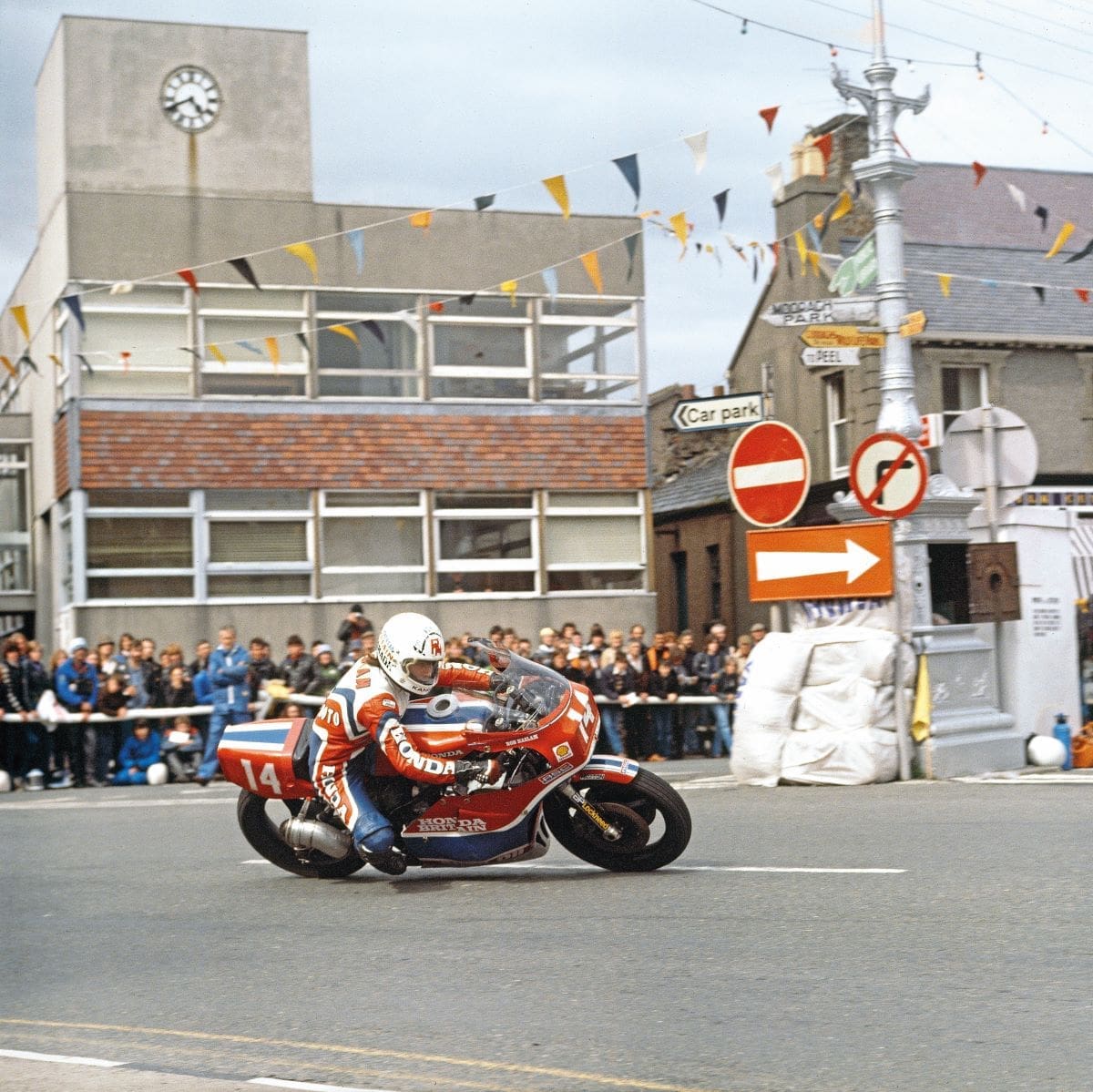 Words: Ron Haslam
Photograph: Mortons Archive
Back in 1981 I knew I had a chance, and was confident of an Isle of Man TT victory when I lined up for the start of the Formula One race.
Graeme Crosby had a chain problem so wasn't allowed to set off at his allocated time slot: instead he was made to start from way down the field. To me, that meant it was down to Joey Dunlop and myself.
In the race, Joey had to change a tyre at the pit stop but I was flying. Only the bike I was on could beat me now, so I backed off a little bit. Finally I passed the flag and doubled back up the slip-road to celebrate. Ann was there and hugged me. The mechanics were all slapping my back: in all honesty I couldn't have felt any higher…
My joy was short-lived. Word came through that Suzuki had protested: but hadn't I already stood on the podium? The rest was a blur. I refused to believe it, until that night in the hotel at the function expecting to receive my award and they read out the names and said that Crosby had won. I was numb and the team were furious. They'd removed the four-minute penalty but – had I known – I would have pushed harder if Crosby was still in the race. The rules said if you go to the back of the grid, you lose time for each place. But suddenly that had changed.
In a 226 mile race, there were plenty of opportunities for something to go wrong, so with that supposed big lead I cantered to what I thought was a victory. Honda tried to get the decision reversed, but without success. Honda painted their bikes black for the Classic at the end of the week and we wore black leathers in a silent protest.
I would go back the next year – 1982 – and take an undisputed win in the Formula One race. I think it was a popular win, thanks to what went on the year before. But, after all the relief and joy something had changed. I had wanted the TT win for so long, but once I had it – nothing was the same again.