Words: Malc Wheeler Photographs: Julie Wheeler

The classic off-road bike scene showed its strength once again this weekend, February 20-21, as riders and enthusiasts packed in to Telford's International Centre for the premier event of the year.
Sponsored by Hagon Shocks, the Classic Dirt Bike Show welcomed thousands through the doors and traders in attendance reported healthy sales of off-road parts, spares, kit and accessories.
But it wasn't just the off-road scene that was well represented at the Classic Off-Road Show, with some great names from road racing history making an appearance at the show.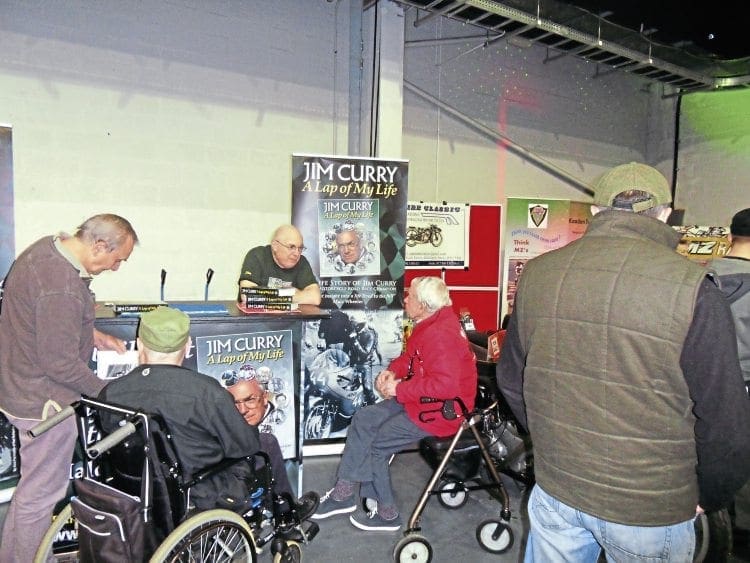 Former Continental Circus privateer, and Grand Prix rostrum man, Jim Curry, was on hand to share great stories of the golden era of road racing, and to sell copies of his fascinating autobiography.
Jim was joined by fellow Grand Prix ace, and Honda factory rider, Tommy Robb, and they both shared tales with Suzuki factory man Frank Whiteway.
Also adding to the racing royalty at Telford was Peggy Doran, widow of 1950s Grand Prix and TT star Bill Doran, who, just short of her 90th birthday, enjoyed a great day reminiscing at the show.
Peggy brought along (not the other way round!) her daughter Jayne and granddaughter Em, who are both equally motorcycle mad.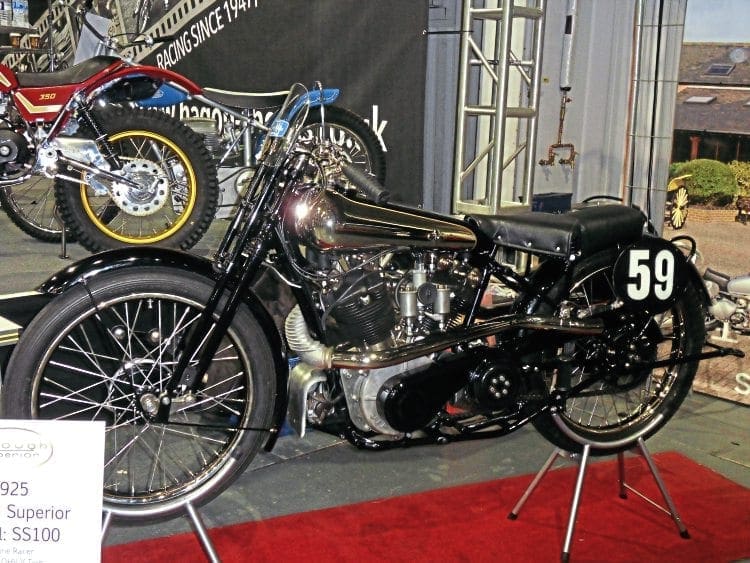 Amongst the guest list was two different generations of all-rounders, Sammy Miller and Nick Jefferies, in their day both equally as effective on the road as on the dirt.
The small, but perfectly formed, Classic Racer display, which featured machines from the National Motorcycle Museum and Nick Jefferies' TT winning RC30, proved a great meeting point and was so well received that a much larger display of race bikes is planned in 2017. (If you would like to be involved, and have interesting race machinery you could bring along, please contact Classic Racer on [email protected]).
Adding to the buzz in the three busy halls was the presence of Speedway and Grasstrack legend Barry Briggs. Hagon Shocks, the show's new title sponsor, was delighted to have been involved, with Hagon's Tony Hutchison commenting: "We're delighted to be on board with the Telford show and to be able to put something back in to the off-road world.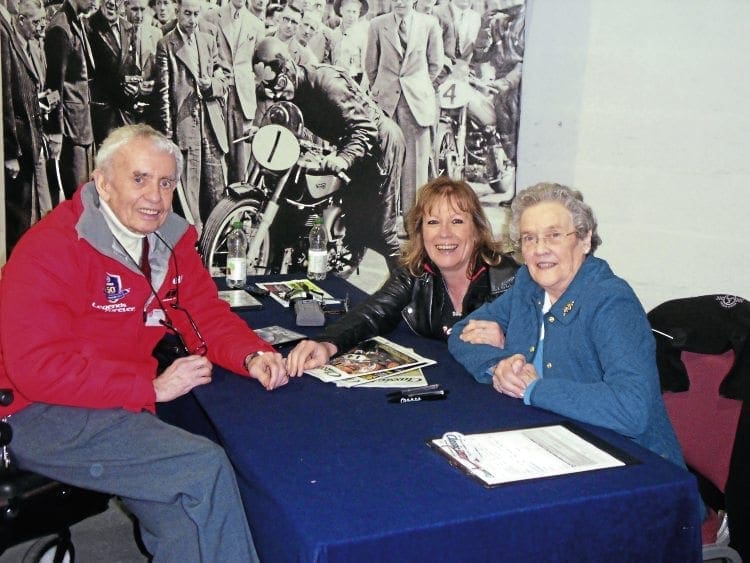 "It's been a good weekend for us, we've had some great feedback and we're excited about showcasing even more Hagon bikes over the next two years."
Adding his thoughts to the weekend's proceedings, head of the event Richard Graham said: "It's been another great weekend for the Telford show and I thank everyone involved for their efforts. Roll on 2017."
Read more News and Features online at www.classicracer.com and in the latest issue of Classic Racer – on sale now!