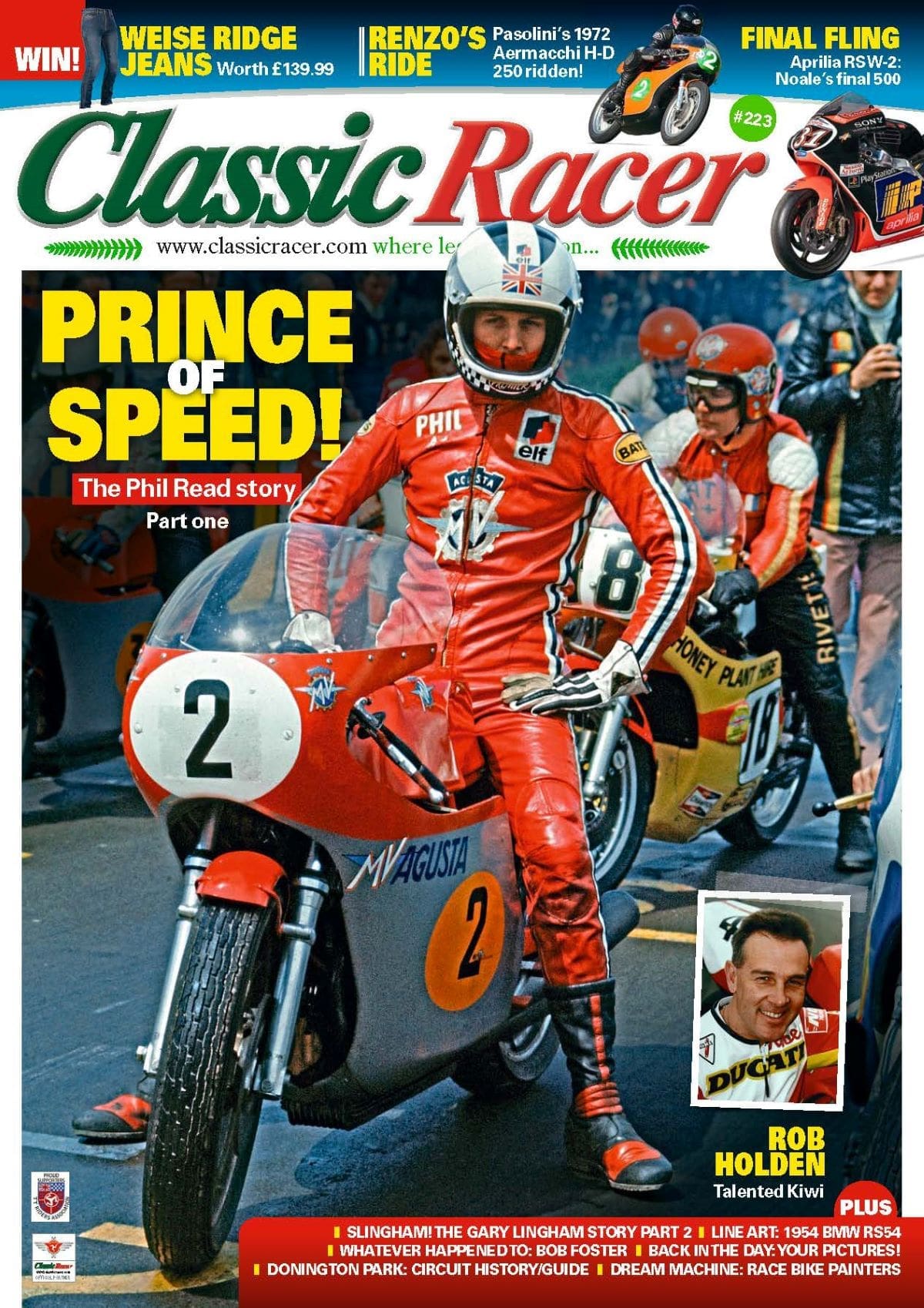 Classic Racer magazine celebrates the greatest racers and racing motorcycles in history, where motorcycle-racing legends truly live on.
Classic Racer magazine covers everything from tests of historic racing machinery, written by those who rode them, to tales of the heroes who made the sport great.
With detailed bike profiles we take you so close to your favourite classic bikes you can actually smell the Castrol R, and with the world's finest archive at the disposal of an editorial team who live and breathe the sport, the only way you'll get any closer to the action will be to put on your leathers.
In the September/October issue of Classic Racer magazine, you'll find:
PRINCE OF SPEED
Part one of Phil Read's amazing life, times and two-wheeled career.
SO CLOSE
Alan Cathcart rides the 1972 Aermacchi H-D 250 racer which was so close to that year's 250cc title.
APRILIA RSW-2 500
The last throw of the two-stroke 500cc dice for Noale: stripped bare.
ROB HOLDEN
This superstar Kiwi rider was a real talent and was taken from us way too young. This is part one of his story.
Plus much more!
A subscription to Classic Racer magazine means you can enjoy all of the above, plus plenty of other benefits, such as making a major saving on the cover price and FREE postage.