Words: Alan Cathcart Photos: Phil Aynsley
Monocoque-framed bikes – in which the fuel is carried within the chassis, not in a separate tank – have been the next big thing for more than half a century, ever since the 250cc Eduardo Giró-designed Ossa made its GP debut in 1968 in the hands of Santiago Herrero.
Despite its rotary-valve single-cylinder motor producing far less power than the multi-cylinder Japanese and Italian bikes ranged against it, the lightweight Spanish-built single won four GP races and led the world championship going into the 1970 Isle of Man TT, where Herrero sadly lost his life at the circuit where he'd finished third on the bike the year before.
Ossa retired from racing immediately – but the monocoque cause was taken up soon after by French engineer Eric Offenstadt with his Kawasaki-powered 500/750cc bikes, then eventually a decade later by the Japanese factory itself with the KR500 GP machines raced by Kork Ballington and Gregg Hansford in 1981-83 alongside Giancarlo Morbidelli's 500GP square-four.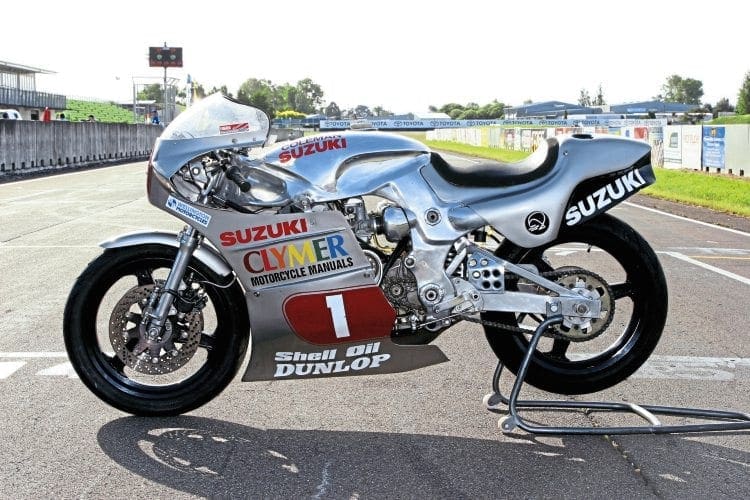 In between, Peter Williams had won the 1973 Isle of Man F750 TT on his John Player Norton Monocoque, only for this to be dropped in favour of a conventional but inferior (because heavier, and less rational) albeit more accessible spaceframe design for the following season.
And of course Honda used a monocoque chassis for its oval-piston NR500, but the least said about that the better…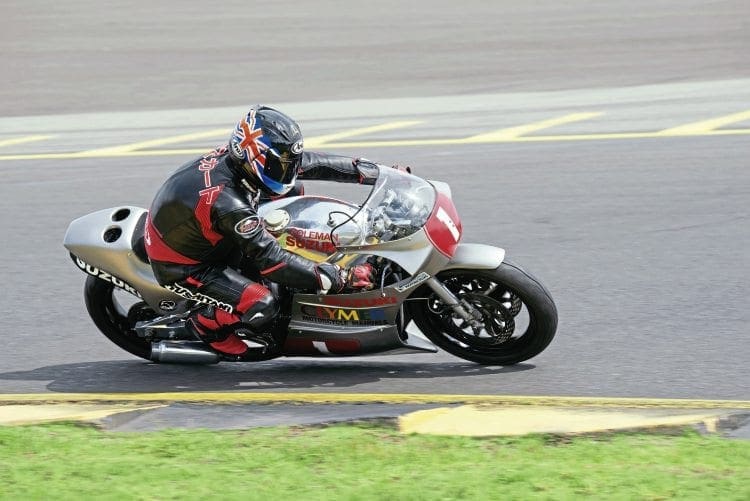 The JPN Monocoque is widely considered to be the most successful such bike yet built – but history books show that it was nothing of the kind.
That honour instead goes to a motorcycle constructed far away from Europe and even Japan, then the joint epicentres of motorcycle design.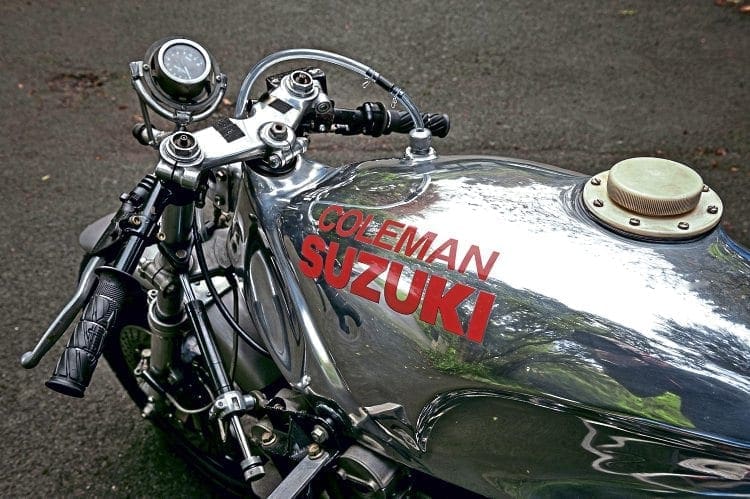 The Coleman Suzuki GS1000R whose aluminium monocoque frame was built in New Zealand by British expat Steve Roberts, took Kiwi rider Dave Hiscock to third place in the 1982 TT Formula 1 World Championship, third again in the British TT F1 title race that same year – competing in both against the factory Honda and Suzuki teams – and then to victory in the end-of-season Swann Series championship in Australia, ranged against 500GP bikes with a superior power to weight ratio than the four-cylinder 'diesel' Monocoque. No contest.
Read more and view more images in the July/August 2019 issue of CR – on sale now!